We're happy to service any customer in the Midwest Region.
A1 Professional Asphalt & Sealing offers Asphalt Sealing, Parking Lot Striping, Crack Filling and Asphalt Patching services.
Offering outstanding customer service and reliable work with integrity.
---
Welcome to A1 Professional Asphalt & Sealing, LLC
The A1 Professional Asphalt & Sealing, LLC Family prides ourselves on Customer Service and Satisfaction. We strive to go above and beyond to provide a service that we are proud to put our name on. We use only industry leading products such as SealMaster, Sherwin Williams and CrafCo. At A1 our Customer is always our #1 priority.
Why You Should Choose Us
At A1 Professional Asphalt & Sealing, LLC, we not only serve St. Louis, MO, but also all of Kentucky, Tennessee, Iowa, Missouri, Illinois, Indiana, Mississippi, Arkansas, and Kansas. We also serve areas in Nebraska, Texas, Oklahoma, Louisiana, Ohio, North Carolina, Alabama, and Georgia.
We pride ourselves on the quality of our work and our customer service. We use the best products to ensure that your project is completed quickly and correctly. Our customers are always our top priority, and we treat you like family.
A1 Professional Asphalt & Sealing, LLC, is also a full-service asphalt company, meaning we handle asphalt paving as well as asphalt sealing and patching, crack filling, and striping.
If you are interested in asphalt paving for your business, contact A1 Professional Asphalt & Sealing, LLC, by calling 888-223-3797 or filling out our online contact form. You can also call 1-800-ASPHALT for an estimate. We look forward to helping you with your next paving project.
Here are some of the services we provide:
Asphalt Sealing
SealMaster's Ultra Blend Pavement Sealer will protect your asphalt and ensure its longevity and appearance.
Lot Striping/Signage/Bollards
We are your 1 stop shop for all of your parking lot needs including the striping, various symbols, Lot markings, signage and bollards.
Crack Filling/Patching
In order to avoid further deterioration of parking lots, we suggest filling all major cracks before applying a seal coat to the parking lot. Patching consists of milling out a minimum of 2 inches to a full depth patch in damaged areas of your parking lot.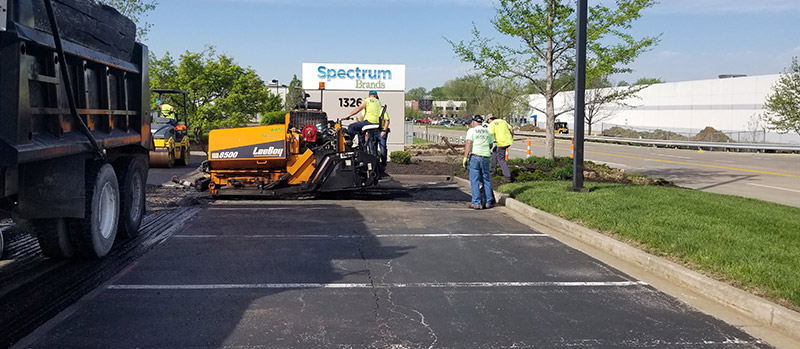 Asphalt Paving
We also offer asphalt paving as one of our many services. Whether it entail an overlay or a complete mill out and repave of your entire lot.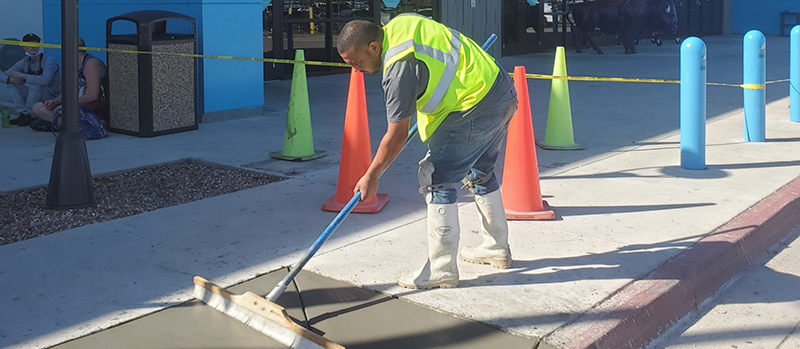 Concrete
A1 is also equipped to handle your concrete services. From sinking areas that have become a trip hazard, curbing repair or tear out and replacement of a damaged area in your parking lot.
Water Blasting
We also provide water blasting services throughout the Midwest and southern regions for all your professional project needs.
Commercial Services
All Commercial Services are offered throughout the Midwest Region. We also offer services for Warehouses, Box Stores, Hotels, Hospitals and various types of Manufacturing and Industrial Businesses
Project Gallery
Take a look at some of our past work by visiting our Project Gallery.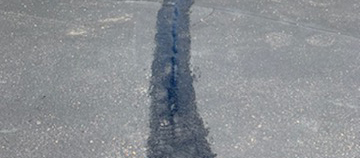 Mastic
We provided Mastic (modified asphalt binder) throughout the Midwest and the Southern States for airports, municipalities, roadways/highways, commercial properties, and contractors.